SORRY! This Offer Has Expired!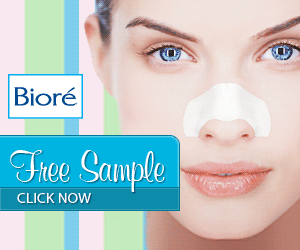 I haven't used Biore nose strips since I was in high school, but from what I remember they do wonders!
So this is a great chance to get reconnected to a great product with a free sample!
Biore is giving away free samples of Deep Cleansing Pore Strips!
They are only giving away 40,000 samples so much sure you get them before they are gone!
Along with your sample you will also be mailed a $2.00 off coupon for ANY Biore product!
Enjoy :),
-Sandra☆
More Related Offers: