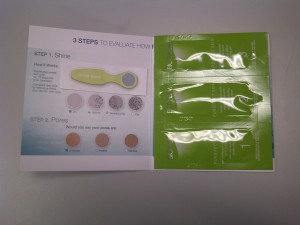 I opened up my mailbox yesterday and look at what I found!
I requested my Biotherm Free Purefct Skin Sample last month and it finally arrived.
In the information card they gave me 3 sample packages with the three steps to reach Pure Perfection on your skin.
The first package is an Anti-Shine purifying cleansing gel, the second is a purifying toner, and the third is a effect hydrating gel. There is also a shine tester strip for you to test what skin type you have.
I can't wait to try this out and see how my skin feels after.
Biotherm has run out of samples for now, but check out this great fragrance sample from Escada instead! You can't go wrong with free samples for great products!
Enjoy :),
-Sandra☆
Request an Escada Fragrance Sample
More Related Offers: