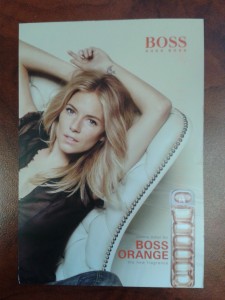 I got a sweet smelling postcard from Boss in my mailbox the other day!
I requested the Boss Orange sample two weeks ago and it arrived today. It's a great way to try before you buy.
The sample is still available so request yours now! 🙂
It's great to have a new fragrance for the summer.
Enjoy :),
-Sandra☆
More Related Offers: