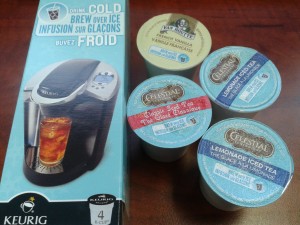 I have really started to love to pick up the mail, because look at what I got yesterday!
Keurig send me 4 sample K-Cups to "Brew Over Ice" for the summer. Look and see what I got!
Inside this slender box are 4 K-Cups that you can brew over ice and make cold drinks for the summer.
I got 2 Celestial Seasonings Lemonade Iced Tea, 1 Classic Iced Tea and a Van Houtte French Vanilla!
I can't wait to try the French Vanilla because I love iced coffee!
The K-Cup sampling is over but check out this great contest to win $5,000 with Keurig!
Enjoy :),
-Sandra☆
*Note* Do not brew your beverage into a glass- I learned the hard way, how powerful that hot water stream is. 🙁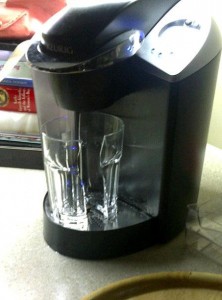 More Related Offers: