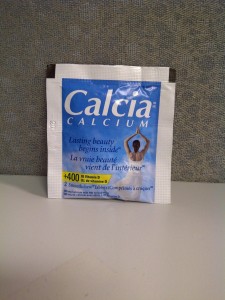 Look at what came in my mailbox!
I ordered a free sample of Calcia Calcium and here it is!
It came with a package containing 2 Smoothchew Tablets and an informational card about the recommended daily allowance for Calcium and Vitamin D3 (IU).
Did you know that pre-menopausal women (19-50 yrs old) should have 1000 MG/day of Calcium? Two of these tablets will knock off 500 MG of that!
The tablets also come in other flavours including lemon, orange and spearmint!
I can't wait to try and see what these ones taste like.
This sample is still available, so follow the link below to try yours. 🙂
Enjoy :),
-Sandra☆
More Related Offers: