SORRY! This Contest has Closed!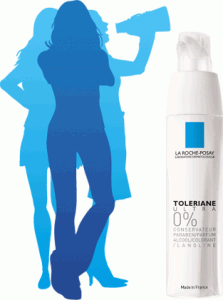 Do you have sensitive skin?
As winter creeps up on us I always find that my sensitive skin flares up.
Like the La Roche-Posay Canada Facebook page and join the movement that will help Canadians better manage their sensitive skin.
By sharing your sensitive skin story you'll be helping to spread the word on the relief that Toleriane Ultra can offer and will be rewarded with a full-size bottle!
Toleriane Ultra uses a formula stripped down to the essential, using minimal ingredients and removing all potentially irritant or allergy-inducing substances. I shared my story, now hopefully I will get some relief! 🙂
Make sure to share this offer with your friends or family who may suffer from sensitive skin!
Share your Sensitive Skin Story
☺
~ Emma
More Related Offers: