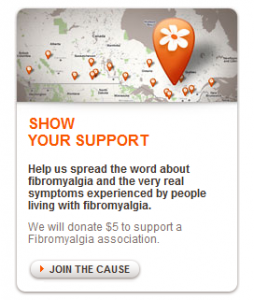 My mom lives every day with fibromyalgia. She has chronic widespread pain that makes it difficult to get even get out of bed let alone navigate the stairs. She has difficulty remembering things and is often repeating herself because her fibro fog makes it difficult for her to think clearly.
No two cases of fibromyalgia are the same which makes it difficult to find out what causes it and how to treat it.
Fibrocentre is donating up to $50,000 to fibromyalgia associations to help people living with it.
For every person that shows their support they will donate $5.00.
To help, just add your profile to the map by putting in your postal code and first name.
Thank you everyone for you help.
Enjoy :),
-Sandra☆
More Related Offers: