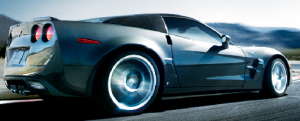 For many of us, the closest we get to driving those new 2011 models is driving by the dealership on our way to work. I can only imagine what it would be like to get behind the wheel of one of those!
For those who are interested in buying a new car, or even if you just want to get a taste of what it would be like to drive one of these guys, this offer has come along at the perfect time for you!
Right now Dean Myers is allowing you to test drive any new 2011 vehicle and get a no-charge Lube, Oil, Filter or Emissions Test.
I've been meaning to get my oil checked so this would be the perfect time to go!
Good Luck!
-Caitlin
More Related Offers: