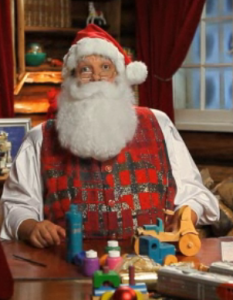 I remember when I was younger the magic of Santa Claus made the Christmas season so special. I would have loved to hear a little message from him to make the magic that much more real.
Request your personalized Santa Claus message here! He has a special surprise for who ever the message is for and something mysterious under a velvet blanket, but you won't find out what it is unless you fill out the information needed.
Don't get put on Santa's naughty list because you didn't take advantage of this fun video!
Good Luck!
-Caitlin
More Related Offers: