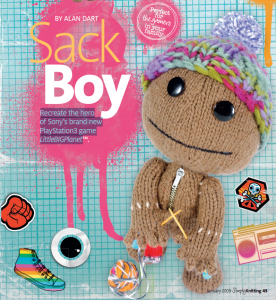 Looking to get crafty?
Christmastime is on it's way and I like to try and do some more personal, handmade gifts.
Not only is it easier on the pocketbook, but my family really appreciate the time and effort I take in making gifts! I found this fun little number and I'm going to try to recreate the hero of Sony's PlayStation3 game LittleBIGPlanet!
My nephews and nieces spend hours playing it and Sack Boy is pretty cute!
☺
~ Emma
More Related Offers: