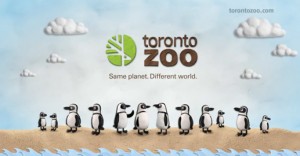 Are you a teacher?
On September 25th the Toronto Zoo are offering FREE admission for you and a guest!
You will be required to show current Ontario College of Teachers card or a Teachers Federation Card, along with a photo I.D., at the admission gates.
You can visit their educational booths in the main courtyard to learn about programs and upcoming events at the Zoo, and to participate in one of the FREE guided tours!
Cheers ☺
~ Emma
More Related Offers: