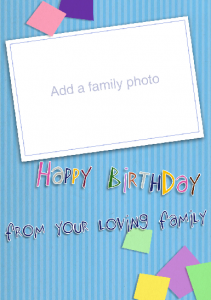 It seems like a family member or friend has a birthday every month, and after a while, those $5 birthday cards can really add up. Why pay those crazy prices when you can get some adorable cards for free here!
Greetings Island is offering you free printable cards for birthdays, new babies, weddings, thank you, holidays.. and really anything else!
Maybe the money you save can be put towards the present? Or maybe you will treat them to a fun coffee. 🙂
It's my cousin's birthday this month so I'm going to print one off for her right now!
Good Luck!
-Caitlin
More Related Offers: