SORRY! This Offer Has Expired!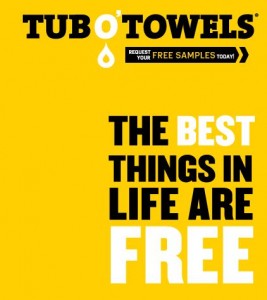 Tub O'Towels is giving out FREE samples of their product to try! What ever mess gets in your way this company says it has you covered. I have never tried these out, but am willing to try for free, and if they work I might have to go buy some more!
I noticed on their website that they work great on making white shoes white again. I will be trying this out on my own white sneakers that I mistakenly wore out in the rain and are now covered in mud.
More Related Offers: