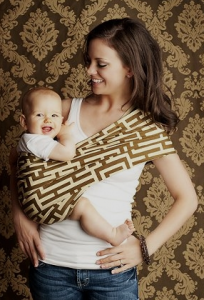 If you are a mom or expecting a little one any time soon, you have probably heard of or seen these slings. They are perfect for holding the little one without getting that back pain and still being able to move around and get simple tasks done.
If you are interested in trying out this sling, head to the Seven Slings site and request yours today. They come in some really great patterns and designs, however the adorable looking baby is not included!
The coupon code is 'free' and you just have to pay for shipping!
Enjoy!
-Caitlin
More Related Offers: