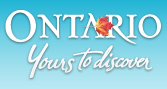 Whether you live in Ontario or you're planning on visiting this beautiful province, it's definitely "Yours to Discover"!
If you don't know where to even start discovering, why not grab a Free travel guide for Festivals, Attractions, Special Events, and more! You can either download the travel guide, or order a hard copy to be mailed to you. I took the Green path and downloaded my travel guide!
I was thinking the Niagra Wine Festival. What do you think?
Smile!
-Kathy
More Related Offers: