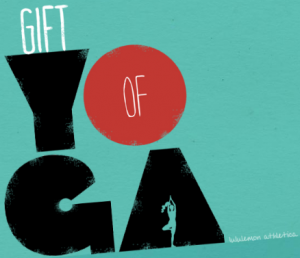 Enjoy free yoga classes at your local lululemon store every week! All you have to do is find your local store on their website, and check out their monthly schedule of events.
In my experience I have found that most of them are usually on a first-come-first serve basis. If you have a lululemon in your neighbourhood, this is definitely something to experience!
If you can't make it out to one of their classes they have online instructional videos that will lead you through various postures.
My favourite postures are Warrior 1&2, they are strong poses that feel great!
If you love lulu then you can also sign up for their mailing list and be the first to hear about new products and stores!
Enjoy :),
-Sandra☆
More Related Offers: