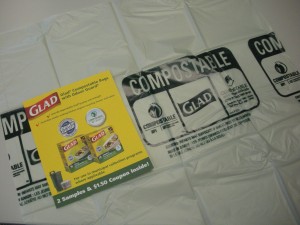 I ordered a free sample of Glad Compostable Bags with Odour Guard a few months back and it came in the mail the other day!
In my package I received two sample bags and a coupon to save $1.50 when I buy any one Glad Compostable Bag Product!
Hopefully this will get rid of the smell in my kitchen!
This sample is no long available, but never forget a garbage day when you sign up for Glad's free Mobile Trash Alerts!
Enjoy :),
-Sandra☆
Sign Up For Glad Mobile Trash Alerts
More Related Offers: