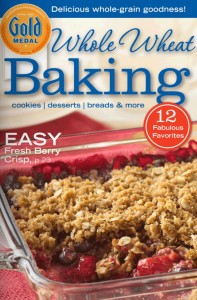 From pancakes, to muffins, to scones there are so many ways to incorporate whole wheat into your baking.
Gold Metal has provided 12 different recipes in this Free Whole Wheat Baking e-Cookbook. Everything from Pizza to Peanut Butter Crunch Bars.
You can view the e-Cookbook online, save it to your computer or print it out!
Whole wheat packs a nutritional boost that white flour does not. It contains antioxidants, protein, fiber, B vitamins and minerals.
I have been trying to eat healthier so this will give me some great ideas!
Enjoy :),
-Sandra☆
More Related Offers: