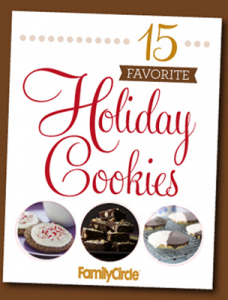 If you love sweets and treats you are probably very excited for the upcoming holiday! Christmas is the season where I get to enjoy all kinds of cookies and pies that usually only surface once a year in my mom's kitchen. Her recipes are just so delicious I feel I can never top them, but maybe with this recipe book I can get pretty close!
Head to Family Circle's Facebook Page and you will get access to their recipe book that has 15 favourite cookie recipes you can't resist but to try.
I have my eye on their ginger bread cookie recipe. Mhmmm I'm definitely going to need to make a couple extra trips to the gym with all these cookies!
Get Access to Your Recipe Book Here
Good Luck!
-Caitlin
More Related Offers: