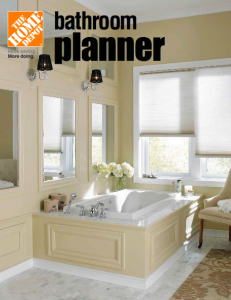 Are you interested in redoing your bathroom? I have been thinking about it for a while but I'm a little overwhelmed as where to start.
Home Depot wants to give you a nudge in the right direction with their free Bathroom Planner book.
Even the first bathroom on the cover is enough to get me to seriously consider a serious makeover!
Good Luck!
-Caitlin
More Related Offers: