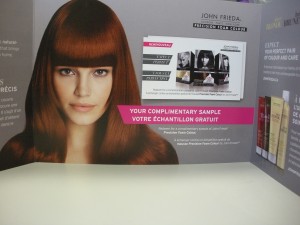 Check out what I got in my mailbox the other day!
It's a John Frieda coupon for a free box of Precision Foam Colour!
Looks like I get to go pick a new hair colour for Spring! Any suggestions on which colour I should choose?
This sample giveaway is over now, but John Frieda now has a great contest to win a Style Escape to Montreal worth $6,000!
Enjoy :),
-Sandra☆
More Related Offers: