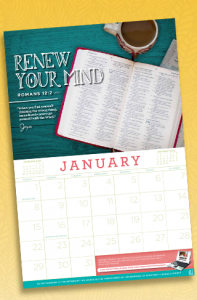 It seems as though it was only yesterday when I made my 2011 New Year's resolution to go to the gym every second day (it didn't exactly follow through). Now that 2012 is quickly approaching we have to start thinking of some new resolutions that will actually stick!
Get the year started right with a Joyce Meyer Ministries 2012 thirteen month calendar.
I love all the passages that are on each month. It would be such a nice reminder about the importance of staying grounded!
Good Luck!
-Caitlin
More Related Offers: