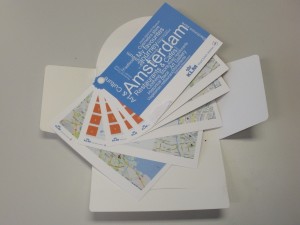 Over the last couple of years, I have gotten the travel bug, so I was excited when my free KLM Brochure that I made came in the mail!
I made my own guide to Amsterdam that included things such as Restaurants & Cafes and Arts & Culture!
You can personalize the categories and preferences that are included in the guide.
They have many different cities all around the world to choose from, so the hard part will be to narrow down just one you want.
Maybe this will inspire some more world travelling for me! 😉
They have now switched to sending downloadable guides to your email instead of mailing out physical copies.
Enjoy :),
-Sandra☆
More Related Offers: