This offer has EXPIRED.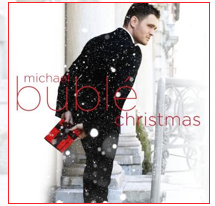 When you ask me what I want for Christmas I will have no hesitation in answering. The fact of Micheal Bublé actually appearing under my Christmas tree is pretty unlikely, but a girl can dream right?
Get your Micheal Bublé fix and get in the Christmas spirit in one stop. When you head to Canadian Living's website, you will get access to Micheal Bublé serenading you every time someone calls you.
I'm probably going to be calling my cell phone 5 times just to keep hearing it!
Good Luck!
-Caitlin
More Related Offers: