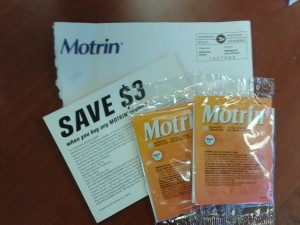 The mail man has been busy bringing me all these free samples this week.
Check out my newest sample that came from Motrin!
It's a trial pack that includes two tablets and a $3 off coupon. I will definitely be cashing in this coupon, because I have been using this stuff over the last year and I find it works better than everything else.
This sample pack is perfect size to keep in my purse for those times when I have a nagging headache or a sudden migraine.
The sample Motrin packs are still available, so get yours before they are gone!
Enjoy :),
-Sandra☆
More Related Offers: