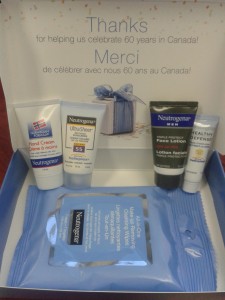 Look at the nice little box that came in my mail the other day!
Neutrogena recently turned 60 and to celebrate they gave away a tonne of stuff. Check out what I got!
You got to choose from a variety of samples, so these are the ones I selected.
The sun protection products are definitely going to come in handy and their size makes it easy for them to store in my purse.
This is a pretty awesome sample!
The giveaway is now over, but if you like samples on Facebook, check out this great one from Mentos!
Enjoy :),
-Sandra☆
More Related Offers: