SORRY! This Event Has Passed!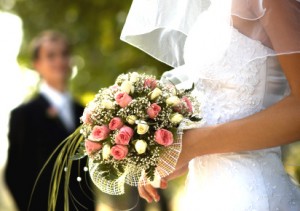 On October 22 and 23, The Ottawa Wedding Show is setting up shop at the Ottawa Civic Centre in Landsdown Park!
If you are planning a wedding or in a wedding this is a great opportunity to get information, deals and samples from various vendors in the area.
Exhibitors that specialize in bridal gowns, cakes, catering, decor, florists and more will be there, so this is a great opportunity to make connections for your big day.
Best of all admission is free!
I am going on Saturday and bringing all my bridesmaids with me!
Enjoy :),
-Sandra☆
Attend The Ottawa Wedding Show
More Related Offers: