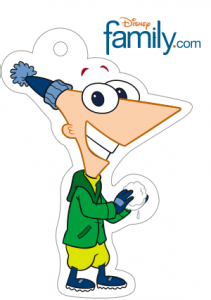 The Christmas season is quickly approaching and that means that the decorations are going to start resurfacing from the boxes in the basement.
One of the most crucial parts about the decorations is (yeah, you guessed it) the Christmas tree. I used to love the tree back at my parents house because it was filled with the ornaments we made as kids and little nick knacks we accumulated over the years.
If you want to add some character to your christmas tree, here is your perfect chance. Get the kids together and print out this (and many more) Phineas and Ferb tree ornaments!
Good Luck!
-Caitlin
More Related Offers: