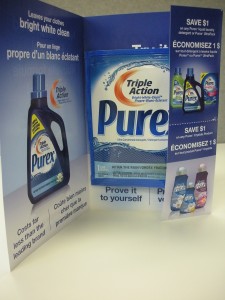 A couple of weeks ago I request a free sample of Purex Triple Acton Laundry Detergent.
I received my sample in the mail the other day!
It's a really nice size sample. The package says its good for 1 load but I could probably stretch it to two. 😉
It also comes with two $1 off coupons for any Purex liquid laundry detergent and any Purex Crystals products!
If I like that sample, those will come in handy to buy more of this product!
This sample is still available for the taking, so get yours now!
Enjoy :),
-Sandra☆
Request Your Purex Sample Here
More Related Offers: