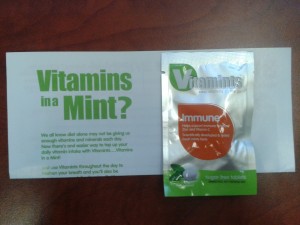 About a month ago I requested a free sample of Vitamints and it arrived today!
In the package came 4 sugar-free tablets loaded with vitamins to top up your daily intake. They are mint flavour so they are just as easy as popping a Tic Tac!
I look forward to giving these a try to see if notice a difference with some extra vitamins in my diet.
Enjoy :),
-Sandra☆
This sample is still available. Request Yours Here
More Related Offers: