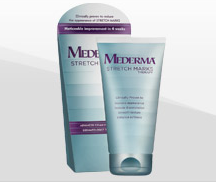 Whether it's stretch marks or scars that have got you interested in Mederma products now is your chance to save!
Grab a coupon to save $4 on their Stretch Mark Therapy or $2 on their Scar Gel.
I have a tiny scar on my ankle and have been interested in getting rid of it. This is my perfect opportunity!
Feel confident in your skin thanks to Mederma!
These coupons expire on September 24th.
Enjoy!
-Caitlin
More Related Offers: