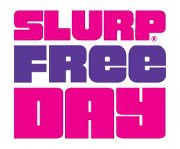 I love Slurpees in the summer, so this free giveaway from 7-Eleven is right up my alley!
On May 23 every 7-Eleven store will be giving away a 7.11 oz to the first 1,000 people in the store between 11 AM and 7PM!
I know where I am headed on my lunch break. 😉
This is for May 23 Only!
Enjoy :),
-Sandra☆
Attend 7-Eleven's SlurpFree Day
More Related Offers: