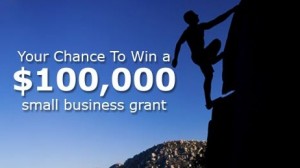 It's funny that I found this contest, because I was speaking with my hubby this past weekend about opening our own business. We were just talking about it for fun.
But for anyone with a great idea who is able to reserve TIME to invest in a small business, this contest is a perfect idea. It's The Globe and Mail and Telus who've combined forces to product this amazing prize. It's amazing how far a small idea can take you.
Contest ends July 6th.
Thanks ladies,
-Alyssa
More Related Offers: