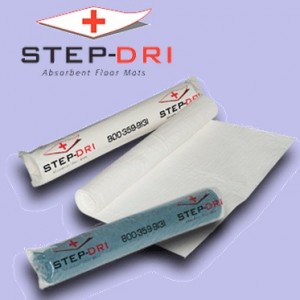 Here's a freebie for absorbent floor mats. The website seems to targets hospitals, but WE ALL KNOW that homes can get just as messy, if not worse. The mats are both disposable and individually wrapped, so that you can throw them away when you're finished with them.
:smile:If you have little ones eating from a high chair, or maybe have an artistic hobby that could get messy, I'd say to take advantage of this one. After all, it is free
❗ The quick form to fill out asks what "FACILITY" the freebies are for. Just type in "residential" and it should be fine.
Thanks ladies,
-Alyssa
More Related Offers: