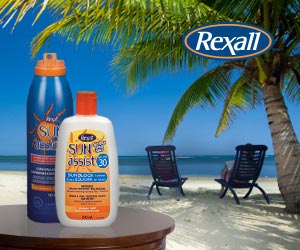 Avoid getting a sunburn this summer by attending Rexall's Sun Clinics in the month of July!
Find a location nearest to you and get educational materials about proper sunscreen choices and risk factors that may cause you to burn.
Also, get your photo taken by a UV camera that reveals areas of potential skin damage that you cannot see with the naked eye.
Enjoy :),
-Sandra☆
Learn How to Protect Yourself From the Sun
More Related Offers: