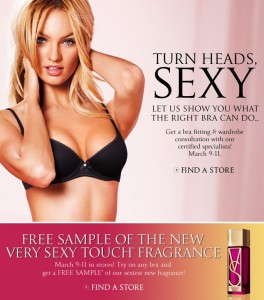 I really wish we had a Victoria's Secret in my town, but I thought I would post this for all of you that were lucky enough to have one that you can get to!
Try on any bra in store and get a free sample of their newest fragrance Very Sexy Touch!
Have a Great Weekend! 🙂
This Offer Expires on March 11.
Enjoy :),
-Sandra☆
More Related Offers: