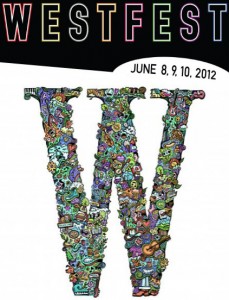 Westfest, Westboro Village's Festival of Music, Art & Life, is celebrating its 9th edition this weekend!
Westfest is a party like no other! Each year more than 100,000 people attend Westfest during the outdoor, three day celebration of Canadian art and culture!
Friday night will feature Westfest Tam-Tam, Cougar Chick Tribute Band, Silkken Laumann and have Hidden Cameras headlining!
Saturday night will feature Haybirds, Brock Stonefish, Amos the Transparent, Liam Titcomb and have Steven Page headlining!
Of course throughout the day join this fantastic 14-block street party! Uncover dance acts, performance artists, roaming street performers and buskers for a street-level celebration you won't soon forget. For those of us with kids, Scotiabank KIDZONE is the place to be with Circus Delights, a giant Bouncy Castle, a Mechanical Horse and more!
What could be greater than a FREE street party for 100,000 of your closest friends along with a great roster of all-Canadian musical acts?
Cheers ❧
❦ Emma
More Related Offers: