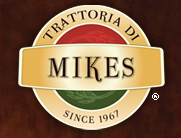 Who doesn't love exclusive offers? I love anything that makes you feel like a VIP, and Mikes Restaurants is here to make you do just that!
Sign up now to be the first to hear about Mikes great deals and latest dishes.
This offer is making me work up an appetite. Hopefully they have some deals that will help me save a couple bucks on my favourite dishes!
Good Luck!
-Caitlin
More Related Offers: