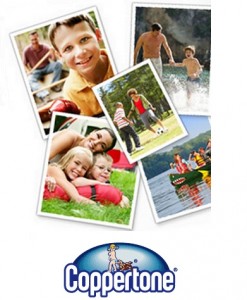 Coppertone is getting charitable this month. Share your memorable Coppertone moments with them on Facebook. For each photo uploaded, Coppertone will donate $1 to Boys and Girls Club Canada.
They'll donate up to a maximum of $25,000. It'll be a great feeling to know that sharing one of my memories will help contribute to an organization with a good cause.
For those who've decided to participate, feel free to share your memory here with me (and the WomenFreebies readers) through the comment section.
Thanks ladies,
-Alyssa
More Related Offers: