SORRY! This Offer Has Expired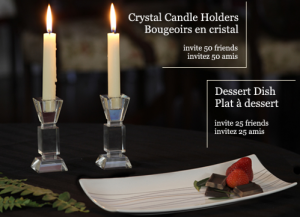 "Like" Linen Chest on Facebook and choose either the gift of Crystal Candle Holders (50 Friends) or a Dessert Dish (25 friends).
Once you have invited the required number of friends you will receive an email voucher for you to take in store and claim your gift!
I am excited to go pick up my dessert dish!
Update: I picked up my FREE gift yesterday and I have to say it is fantastic!
Enjoy :),
-Sandra☆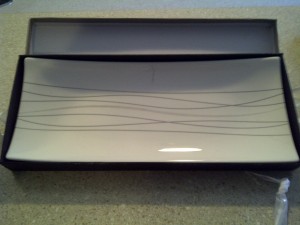 More Related Offers: