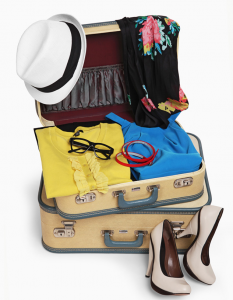 It's that time of year again, when we take our vacation days and head somewhere fun and fabulous to enjoy the beautiful summer weather!
Whether you are simply heading to a friends cottage for the weekend or planning a two week trip to Europe, packing like a pro isn't as easy as it sounds. Whether you love it or hate it, packing is inevitable.
Jacob has some great tips to help you pack efficiently and effectively for the trip at hand. I'm heading to Bermuda next week so these tips were definitely relevant to me! I liked the tip about rolling your clothes, especially silks to avoid wrinkling. It also saves space too!
Good Luck!
-Caitlin