SORRY! This Coupon Has Expired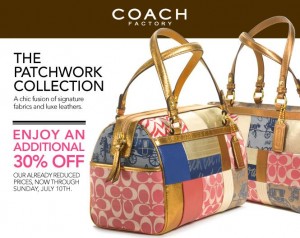 I think I'll pass this link on to family as a hint. It's 30% off at Coach Factory and I've seen some bags that would match some summer outfits of mine.
They've already got some sales right now, and thankfully, the 30% off is ON TOP of the already discounted prices. Can't argue with that one!
Offer ends July 10th.
Thanks ladies,
-Alyssa