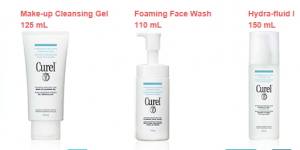 Curel has just released a breakthrough line of skincare products that are perfect for anyone with dry, sensitive skin.
If you are hesitant to buy full bottles of skincare products (I've been there, what if it doesn't work?!) then you have come to the right place.
When you click on the link below, you will be able to request 3 free samples. There are about 10 different products you can choose from, so whether you are interested in trying some body milk or eye contour care, they have it all.
Good Luck!
-Caitlin
More Related Offers: