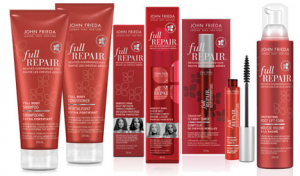 Has your hair been looking a little bland lately? After seeing the before and after photos on John Frieda's website (found at the link below), my hair resembles the before shot a lot more than the after shot. I think that is my cue to pick up some full repair product!
When you purchase a Full Repair Shampoo and Conditioner, you will save $5 on any Full Repair Styling Product. Buying the shampoo and conditioner before is no problem because I need all the help I can get! It would be so nice to have hair similar to the after shot. 🙂
Update: Look at what I received in the mail!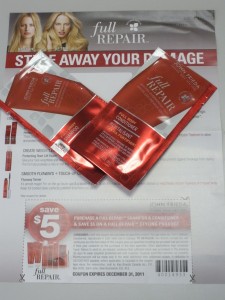 Good Luck!
-Caitlin
More Related Offers: