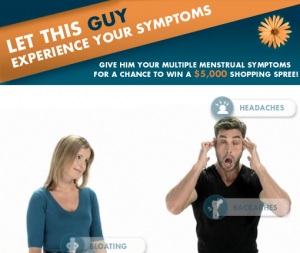 Feeling crabby? Crampy perhaps? Sore Back, headache…
Unleash your inner anger and aggitation with this fun little game from Midol!
In it we get to let the man experience our monthly symptoms for a chance to WIN a $5,000 Shopping Spree! I'm not going to lie, I've been having way too much fun playing this game! I actually bookmarked it!
Also, once you play the game you have the option to print out a coupon to save 50¢ on your next purchase.
☺
~ Emma
More Related Offers: